Road Sweeping
---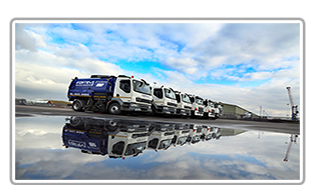 Our Equipment:
Dual Brush Road Sweepers
VT650 / VT800 Road sweepers:
These unit are used for sweeping roads and hard standing areas

They have a dual sweep system and a small water jetting equipment attached, and a 6 inch overhead boom, for the cleaning of surface water road gullies.
Dual Brush & Beam Road Sweepers
Full width suction & jetting nozzle mounted at the rear, the full width suction unit features spray bars and rotor cleaning system. The rotor cleaner achieves superior results using lower volumes of water. It operates at 60 to 80 litres per minute compared to the traditional 100 litres per minute.

This reduces the costs of fuel, waste disposal, refilling and allows for better utilisation this system is used in road maintenance, construction, industrial site cleaning and warehouse cleaning.

The system is rear mounted; it uses 14 rotating spray bars covering the full width of the truck and full width suction. It is completely enclosed ensuring no water seepage and a high vacuum that collects all water and waste.