Decontamination, Investigation and Remediation
---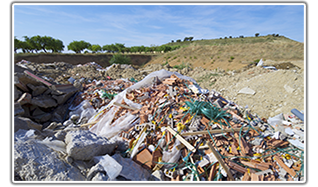 Factory, Plant and Land Decontamination

We can offer a wide scope of services to perform complete cleaning or decommissioning your premises & work equipment.
Removal of any contaminant before being re-handled is critical in maintaining the safety of your employees or sub-contractors.
Are but a few of our specialist operations works, we will provide SQEP (Suitably, Qualified, Experienced Persons) Operatives for all work operations, with a full management and safety presence on all work tasks.

Radiological Surveys, Environmental Sampling, Material & Liquid Analysis can be used for Client investigation and reassurance.

Naturally occurring (NORM) deposits have been identified and recognised within the oil and gas exploration and industrial production industry, equipment and land can be cleaned of scale, sludge or other forms of NORM residues and the radioactive waste generated can be disposed of via various disposal routes.

We have recently completed a four year work project for a blue chip client, which entailed remediation and decontamination of both land and plant equipment, to ensure it was compliant for disposal.
Our services include:
Physical decontamination services with integrated waste management routes

Compliance with relevant local, and national radiological regulations, procedures and standards

Guidance on options for storage, transport and disposal of contaminated equipment/ material

Personnel training

Provision of SQEP (Suitably,Qualified,Experienced Persons)

Provision of Radiation Protection Supervisors (RPS)

Radiation & Land monitoring equipment

Effective, and experienced, project management is essential to ensure on time, on budget, projects are completed utilising the Best Available Techniques (BAT)

Our Project Management services can be employed on a part or full time/ staged basis, as required.